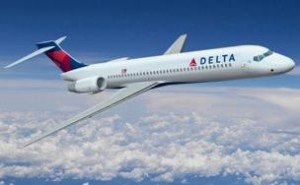 The United States Virgin Islands Department of Tourism announced that Delta Air Lines has strengthened its commitment to the territory with weekly Saturday service from Hartsfield-Jackson Atlanta International Airport to Henry E. Rohlsen Airport in St. Croix. The service will run from December 20, 2014 to May 10, 2015.
"We are committed to bolstering service to the entire Territory and these new flights are part and parcel of our strategy," said Tourism Commissioner Beverly Nicholson-Doty.
"We anticipate promoting this service throughout the Atlanta metro area, and in key feeder markets such as Alabama, Ohio, Minnesota and Tennessee," continued Nicholson-Doty whose team will be reaching out to the private sector to develop packages and promotions to spur advance sales.
The Department's marketing strategy to support this flight includes utilizing digital and social media, and television. Several in-market activities targeting consumers, travel agents and Virgin Islanders will be organized by the Department.
Commissioner Nicolson-Doty noted that efforts are ongoing to enhance additional lift to St. Croix.
United States Virgin Islands, www.VisitUSVI.com