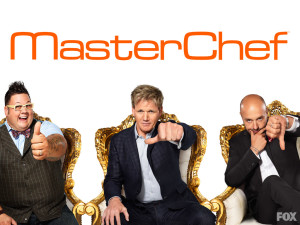 Global travel outfitter Cox & Kings has created a new offering of culinary itineraries inspired by the international TV show "MasterChef", aptly named MasterChef Travel.
From Vietnam to South Africa, travelers are escorted, in an intimate group of like-minded travelers, by the program's former winners and fan-favorite contestants and immersed in destinations that reflect each home cook's unique background and ethnic influences. This rare pairing enables guests to discover the locale and its food through the eyes of a "MasterChef" contestant and filter it through the lens of their culinary bonds with the cuisine.
Cox & Kings, The Americas has designed five "MasterChef"-inspired journeys, four that feature chef-led tours and hands-on cooking lessons with the personalities from past seasons of the show's U.S. version, which airs on FOX and is produced by Shine America. Upcoming chef-led tours feature Season Three winner Christine Ha, Season Four winner Luca Manfé, Season One winner Whitney Miller and Season Three contestant Felix Fang.
Scott Wiseman, President, Cox & Kings, The Americas says, "This partnership is the perfect pairing of our expertise in creating bespoke travel and rare insider access with the culinary experts of MasterChef to guide travelers through their journeys. The new itineraries we have crafted really raise the bar on the immersive epicurean experience."
Four of these new Cox & Kings "MasterChef" journeys are small escorted groups with no more than 25 guests, and have set departure dates:
Vietnam with Christine Ha, Winner of MASTERCHEF (U.S.), Season Three – Guests will travel from Hanoi to Ho Chi Minh City via Da Nang and Hué and learn about Christine's amazing Vietnamese-influenced dishes, as she hosts an exclusive cooking course and street food tour. This journey is offered from October 5-12, 2014, and at $5,975 per person, based on double occupancy.

 
Italy with Luca Manfé, Winner of MASTERCHEF (U.S.), Season Four – Travelers will discover Italy's illustrious Food Valley and Tuscan wine country through Luca's native eyes, when he hosts a full day of local wine and food tastings. The itinerary will be inspired by his unique cooking style, which will feature a strong European influence, along with a hands-on cooking course. This journey is offered from September 9-15, 2014 and at $5,985 per person, based on double occupancy.

 
South Africa with Whitney Miller, winner of MASTERCHEF (U.S.), Season One – Cape Town and the Winelands are an ideal destination for an exotic foodie experience, and travelers will spend time with Whitney, whose southern-style cooking with a modern twist is as colorful and exciting as South Africa's renowned Cape Malay cuisine. Culinary horizons are further broadened with a hands-on cooking class and tasting tour in the world famous gastronomic region of the Winelands, all hosted by Whitney.  A three-day safari at the Timbavati Private Game Reserve within Greater Kruger National Park can be added to this itinerary for an additional cost. This journey is offered from June 15-22, 2014, at $5,250 per person, based on double occupancy.

 
Hawaii with Felix Fang, contestant on MASTERCHEF (U.S.), Season Three – This Hawaiian culinary journey explores the natural scenic wonders of Maui, along with the island's culinary eden of Kula. Guests can master the art of "Hawaiian sling fishing" and delve into Felix's diverse culinary world during a hands-on cooking class with the Hawaiian native.  This journey is offered from September 6-10, 2014, at $4,795 per person, based on double occupancy.

 
The fifth Cox & Kings itinerary is a Private Journey to Northern Spain. Guests will travel through the heart of Spain's gastronomic regions and experience the best of what the Basque Country and La Rioja have to offer, including a tasting tour of San Sebastian's specialties. The trip concludes in Barcelona, one of Spain's most fascinating and iconic cities. As a private journey, this itinerary can be booked throughout the year with prices starting at $4,995 per person, based on double occupancy.
Cox & Kings, The Americas, www.coxandkingsusa.com