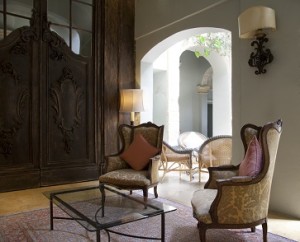 During a Gala Event hailed as "The Oscars of the Travel Industry", The Xara Palace Relais & Chateaux was announced as 'The Best Leading Boutique Hotel in Malta'.
World Travel Awards celebrated its 20th Anniversary this year and the awards brought together the industry's elite, including senior executives of leading travel companies, government ministers and top tourism decision-makers across Europe.
Owned and run by the ZammitTabona family, The Xara Palace Relais& Chateaux operates at the highest international standards and maintains an authentic historical ambience, asserting Mdina as one of Europe's top destinations. Its 17 individually designed suites are decorated with original paintings by Maltese and international artists, as well as antique tapestries, sculptures and furnishings. Friendly and efficient staff seeks to exceed guest expectations, guaranteeing The Xara Palace's status as one of the Mediterranean's most exclusive boutique hotels.
The Xara Palace Relais& Chateaux Director, Nicola Paris said, "The hotel's performance standards are based on our passion for our guests' well-being, its location, the charm of the historic old capital city, The Xara Palace and the history and culture of Mdina. Since the palace was built in the 17th century, it is important for the team to manage and run this nobleman's palazzo sympathetically, both in terms of preserving the medieval grandeur and in supplying the most modern technology and comfort for our guests."
Xara Palace, www.xarapalace.com.mt