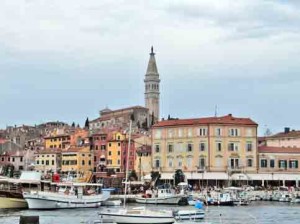 Special tour guides including international sign language guides have been trained to handle this type of traverlers.
Without getting into the ancient history and the meshing of countries and city-states that make present day Europe difficult for Americans to understand, let's just say that the country now known as Croatia was once included when you said the word, Yugoslavia.
It has a different "feel" to it than the other Mediterranean countries- more laid back, less embroiled in stodgy ways and political squabbling, much more interested in being enjoyed.
Disabled travel in countries not used to dealing with the physically challenged presents a set of unique problems, and the disabled traveler is well advise to enlist the services of specialists in arranging trips
The city of Zagreb in particular has done a lot for physically challenged. Almost all attractions and points of interest have been restructured and re-done to handle this type of tourist.
Motorized wheelchairs are also being supplied and possible to rent in several cities. Many hotels have rooms equipped to handle physically handicapped.
Mediterra – a global tour operator and wholesaler specializing in the Mediterranean – has a number of luxury and budget tours, luxury Adriatic cruises and small ship cruises touching the beautiful Croatian island and some are capable to accommodate the handicapped.
The language can be difficult, as it is slightly less easy to find speakers of English as it is in other European countries, but the people in Croatia do not look at you as just another source of money- they are truly pleased to have you in their country. A selection of Mediterra tours and cruises in Croatia and other Mediterranean countries and programs can be viewed their website.
Travel Agents commission starts at 10 percent.
Mediterra, www.mediterra.biz